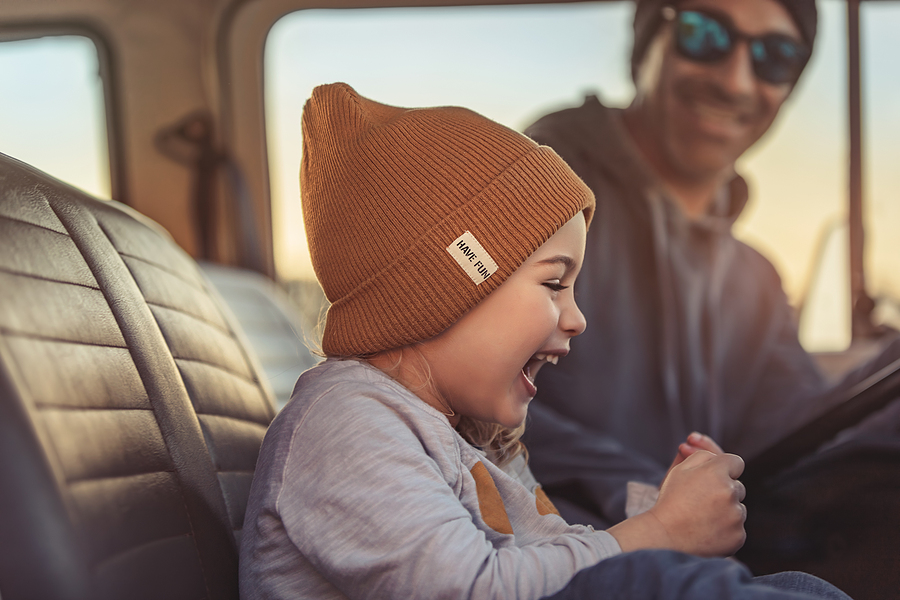 Embarking on the journey to find a reliable used car is a crucial step for many Canadians who prioritize dependability in their automotive choices. The diverse landscapes and unpredictable weather across the nation emphasize the need for a vehicle that seamlessly integrates into the Canadian driving experience. Whether navigating city streets, exploring highways, or facing challenging winter conditions, the importance of a trustworthy companion on four wheels is undeniable especially when choosing a vehicle with high used car sales Canada rate.
In this comprehensive guide, we delve into the used car market to identify durable options that offer peace of mind on every Canadian road. From the demands of rugged terrains to the tranquility of coastal routes, our focus is on understanding the specific qualities that define a car's reliability within the varied Canadian automotive landscape.
Join us on this exploration as we navigate the considerations shaping automotive reliability. Through careful analysis and thorough research, our goal is to provide you with the knowledge necessary to make an informed decision. We aim to guide you towards selecting a used car with exceptional car sales Canada that serves as a steadfast and reliable companion, enhancing your Canadian adventures. Welcome to the road to reliability, where peace of mind begins the moment you start your chosen vehicle.
Honda Odyssey: Versatile Minivan
The Honda Odyssey emerges as a symbol of adaptability, comfort, and forward-thinking design. Tailored with the contemporary family in consideration, this minivan consistently establishes itself as a dependable partner for those in search of a harmonious blend of practicality and sophistication. Let's delve into the features that position the Honda Odyssey as a premier selection in the minivan category aside from being one with a high used car sales Canada rate.
Spacious Interior
   One of the notable attributes of the Honda Odyssey is its notably roomy interior. Featuring a well-conceived cabin design, this minivan comfortably accommodates families of varying sizes. Whether embarking on a lengthy cross-country trip or a routine drive to a soccer practice, the Odyssey ensures that everyone enjoys ample space to relax and relish the journey.
Innovative Seating Option
   Honda has reimagined the notion of adaptable interiors through the Odyssey's inventive seating configurations. The Magic Slide® 2nd-Row Seats facilitate easy access to the third row and offer flexibility in arranging seats to cater to diverse passenger and cargo requirements. This adaptability positions the Odyssey as a versatile option for both daily commuting and extended travels.
Advanced Safety Features
   Prioritizing safety is crucial, particularly when transporting loved ones. The Honda Odyssey excels in this aspect, featuring a range of advanced safety components. From Honda Sensing® technologies to the ACE™ body structure, the Odyssey is engineered to instill confidence in both drivers and passengers. The minivan's top safety ratings underscore its appeal as a reliable choice for safety-conscious families.
Entertainment and Connectivity
   Ensuring road trips remain enjoyable is effortless with the Honda Odyssey's state-of-the-art entertainment and connectivity features. The optional rear entertainment system, complete with a 10.2-inch display, keeps passengers engaged during extended journeys. Moreover, the advanced infotainment system offers seamless integration with smartphones, ensuring everyone stays connected and entertained throughout the ride.
Efficient Performance
   The Honda Odyssey upholds performance standards without compromise. Fitted with a responsive engine and a seamless transmission, this minivan provides a comfortable and efficient driving experience. Whether navigating urban streets or cruising on the highway, the Odyssey delivers the necessary power and efficiency for diverse driving conditions.
The Honda Odyssey stands as a prime exemplar of thoughtful design, innovation, and dependability. Its expansive interior, inventive seating options, advanced safety features, entertainment capabilities, and efficient performance collectively position it as a versatile choice for contemporary families. Whether embarking on a brief weekend getaway or managing the demands of daily life, the Honda Odyssey transcends its role as a mere minivan—it emerges as a trustworthy and adaptable companion for families.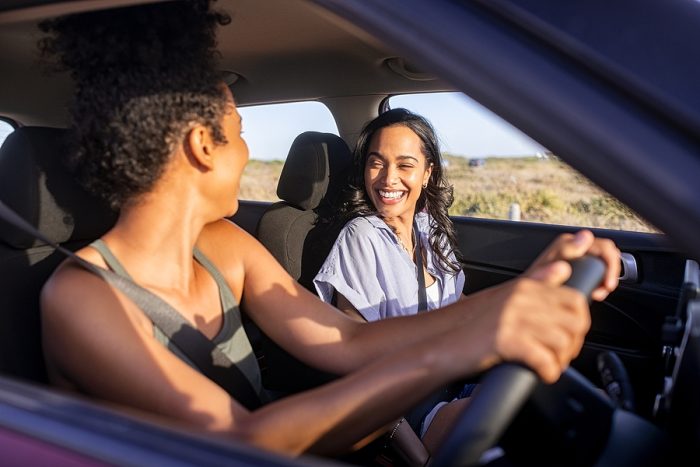 Toyota Sienna: Safe and Comfortable Used Car Sales Canada Choice
In the dynamic world of family-friendly vehicles, the Toyota Sienna has earned recognition as a dependable and secure choice for Canadian families. Acknowledged for its dedication to safety and comfort, the Sienna presents a compelling amalgamation of innovative features and considerate design. This examination aims to illuminate why this minivan distinguishes itself as an optimal selection for families traversing the diverse roads of Canada.
Safety at the Forefront
   Prioritizing safety is paramount for the Toyota Sienna, establishing it as a reassuring option for Canadian families. Outfitted with Toyota's Safety Sense suite, the Sienna incorporates advanced safety elements such as pre-collision systems, lane departure alerts, and adaptive cruise control. These features transcend mere innovations, serving as essential safeguards, particularly crucial when navigating diverse Canadian terrains and challenging weather conditions.
Spacious and Versatile Interior
   Addressing the demand for flexibility, the Toyota Sienna excels with its expansive and adaptable interior. Housing three rows of seating, the Sienna adeptly accommodates larger families or those requiring additional cargo space. Facilitated by sliding rear doors for easy access, the interior's adaptable seating configurations provide a convenient means to customize the space according to varying passenger and cargo needs.
Comfortable Travel Experience
   Elevating the comfort quotient for long drives and daily commutes, the Sienna prioritizes a smooth and enjoyable travel experience. Ample legroom, well-cushioned seats, and considerate interior details collectively contribute to a pleasant journey for both driver and passengers. The Sienna's suspension system ensures a smooth ride, even on less-than-ideal road surfaces.
Family-Friendly Features
   Acknowledging the intricacies of family life, the Toyota Sienna comes equipped with an array of family-friendly features. From the user-friendly infotainment system to optional rear-seat entertainment choices, the Sienna caters to the diverse needs of passengers, ensuring each journey is engaging and enjoyable for all.
Fuel Efficiency
   In the vast expanse of Canada, fuel efficiency becomes a pragmatic consideration. The Toyota Sienna addresses this concern with its fuel-efficient engine, offering families an economical choice for their day-to-day travels and extended road trips.
The Toyota Sienna emerges as a prominent choice for Canadian families seeking a secure and comfortable ride. Its unwavering dedication to safety, expansive and adaptable interior, emphasis on comfort, incorporation of family-friendly features, and commitment to fuel efficiency collectively position the Sienna as an ideal option for discerning families on the move. The Sienna is also one of the models with high used car sales Canada rate. As the Sienna traverses Canadian roads, it remains a steadfast and dependable companion for families embracing their collective journey.
Mazda CX-5: Stylish and Practical Crossover
The Mazda CX-5 emerges as a notable crossover seamlessly integrating style and practicality. Crafted to meet the evolving needs of Canadian families, this crossover excels in both visual appeal and functionality. Let's delve into why the Mazda CX-5 serves as a stylish and practical option for families navigating the diverse terrains of Canada.
Distinct Exterior Design
   The Mazda CX-5 captures attention with its sleek and contemporary exterior design. Reflecting Mazda's dedication to automotive design, this crossover effortlessly combines style and practicality. The bold front grille, sculpted lines, and well-defined contours not only contribute to its aesthetic appeal but also enhance aerodynamics, presenting an attractive and efficient choice for families in motion.
Thoughtfully Designed Interior
   Stepping into the Mazda CX-5 unveils an interior that embodies both style and practicality. The cabin is meticulously designed with quality materials, user-friendly controls, and a driver-centric layout. From the available leather-trimmed seats to the strategically placed infotainment system, each element is crafted to enhance the driving experience for families seeking comfort and sophistication.
Adaptable and Spacious Cabin
   Canadian families often seek versatility in their vehicles, a need met by the Mazda CX-5. Featuring a spacious cabin catering to both passengers and cargo, this crossover proves ideal for weekend getaways or daily commutes. The adjustable rear seats and ample storage options further amplify the CX-5's practicality, addressing the diverse requirements of families on the move. This is one of the reasons why this car is also one of the models with a high used car sales Canada rate.
Advanced Safety Features
   Prioritizing safety is crucial, especially for family travel. The Mazda CX-5 incorporates advanced safety features, including a suite of driver assistance technologies. From blind-spot monitoring to adaptive cruise control, these features offer an additional layer of protection for Canadian families navigating varied road conditions.
Efficient Performance
   Beyond its visually appealing exterior and well-crafted interior, the Mazda CX-5 excels in performance efficiency. With responsive handling and a selection of fuel-efficient engines, this crossover ensures that families can confidently and comfortably navigate Canadian roads. The harmonious balance between performance and fuel economy positions the CX-5 as a practical and enjoyable choice for daily driving.
The Mazda CX-5 stands out as a seamless blend of style and practicality. From its distinctive exterior design to the meticulously crafted interior, adaptable cabin, advanced safety features, and efficient performance, the CX-5 caters comprehensively to the varied needs of Canadian families. As it effortlessly maneuvers through scenic landscapes and urban streets, the Mazda CX-5 remains a stylish and practical companion for families embarking on their journeys across Canada.
To sum up, the quest for reliability in a pre-owned vehicle is a significant consideration for Canadian drivers. The varied terrains and weather conditions across the country necessitate cars that endure over time and consistently deliver optimal performance. Our examination of the most dependable used cars with notable car sales canada tailored to the Canadian environment underscores the importance of a combination of durability, safety features, and adaptable performance for navigating roads with assurance. As consumers set out to find a trustworthy companion for their Canadian journeys, a thorough understanding of the qualities defining reliability will effectively steer them toward a prudent and enduring decision. Each ignition of the vehicle should instill confidence, recognizing it as not merely a means of transportation but a steadfast ally in the distinctive and diverse experiences presented by Canadian roads.